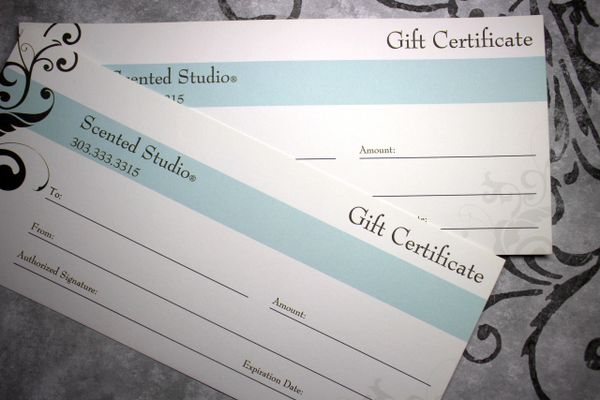 Give the gift of fragrance with one of our Gift Certificates!
Our VIP One-on-One Perfume & Cologne Experience are $105.00 for a 30mL bottle or $125.00 for a 100mL bottle.

The Scented Journey® Workshop is our class where you learn the art and history of perfume making. You will also learn how to build your very own Perfume or Cologne. This experience includes a 30mL bottle of your fragrance for $55.00 or a 100mL bottle for $75.00.
If you have any questions or concerns, give us a call at (303) 333-3315 or shoot us an email at info@scentedstudio.com.
We can either email or mail your gift certificates to you!
Gift Certificates can be made for any desired amount.
Description of Our Fragrance Creations is available for you, if you'd like to read more.

If you would prefer to pick this product up from our studio instead of having it shipped, please give us a call at (303)333-3315.