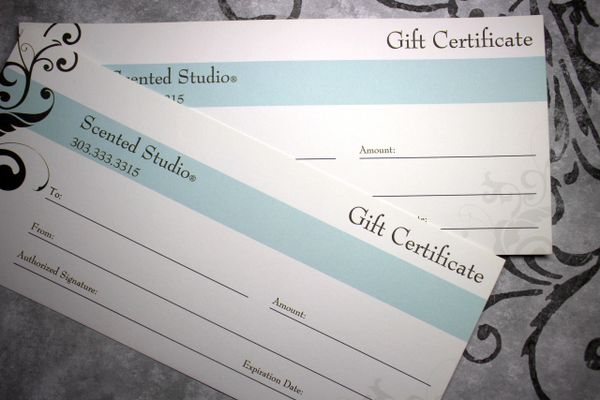 Give the gift of fragrance with one of our gift certificates. We know how difficult it can be purchasing  gift for someone, especially fragrance. Our gift certificates are a perfect opportunity to open someone up to a world of new possibilities with scent. With many options to choose from, give them the gift of a memory.
Our Vip One-On-One Custom Perfume or Cologne experience is a custom blending session where one will work with a specialist to create their very own custom perfume or cologne.
The Scented Journey
® 

Workshop is our informative way to teach you about the art and history of perfume making while being guided through 24 blends to create your very own bottle of perfume or cologne. This experience includes a 30mL bottle of your fragrance for $55.00 or a 100mL bottle for $75.00.
Gift certificates will be filled out and delivered via email. If you wish for a physical gift certificate to be shipped, please check the box make "Have It Shipped" and include an address. If you have questions, please don't hesitate to call us at (303) 333-3315 or email info@scentedstudio.com.