Scented Studio Reed Diffuser 180mL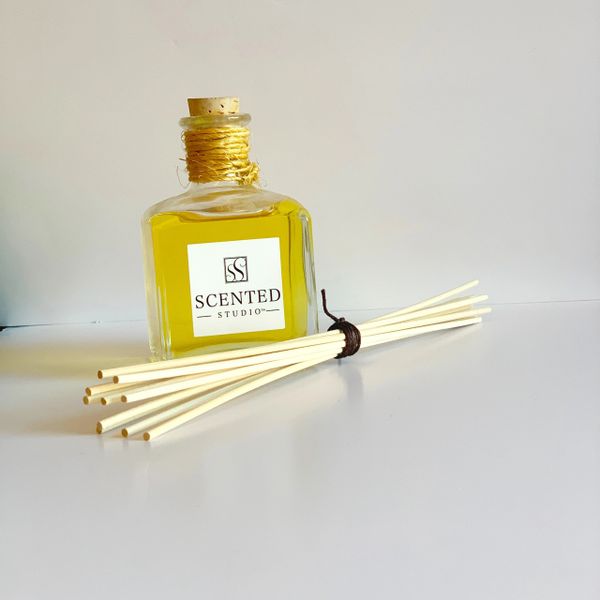 Fill your bathroom or office area with one of our Reed Diffusers! With a fragrance that lasts for years, these sticks in a bottle will invigorate the senses of anyone who comes into the room. 
This is a great gift for House-Warming Parties, Hostess Gifts, or even for when you don't know what else to get someone. 
Sticks included. Color will vary depending on fragrance chosen. 
Description of Our Fragrance Creations is available for you, if you'd like to read more. 
If you would prefer to pick this product up from our studio instead of having it shipped, please give us a call at (303)333-3315.