8oz Custom Fragranced Body Whip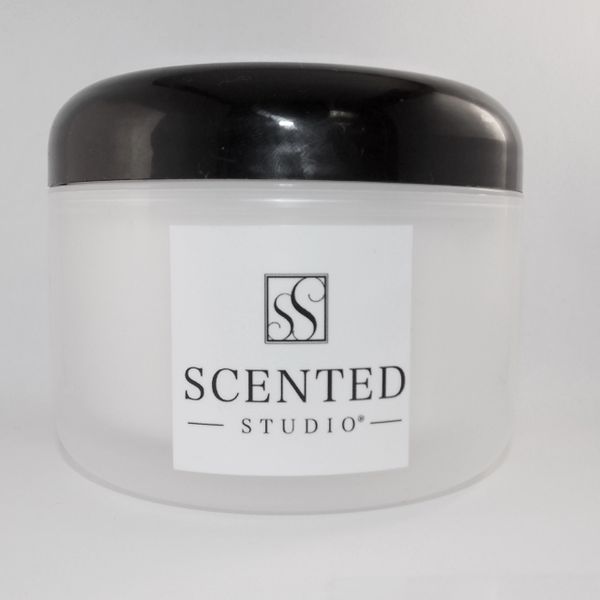 Our Vegan
Whipped Body Whip is one of our most popular products, and feels like heaven on your skin! 
Not only does this cream hold fragrance very well, it is filled with
Organic Extracts including, Aloe Leaf Juice, Sunflower Oil, Chamomile, White Tea, Calendula, Hemp Oil, Arnica,

and More! 
After 5 minutes, there's no greasy residue, and your skin feels baby soft.
This creamy formula is great for Dry Skin, too!
Instructions for Fragrance Description Field:
Please, be very specific in the description of your previously created custom fragrance and include as much of the following as you can:

1. Name of  the fragrance
2. Who created the fragrance (first and last name)
3. If it was a Scented Journey® Scent or made off of the Oil Table
4. If you remember any oils or what the fragrance smells like
5. Anything else that may be helpful. (last time you came in etc.) 
The reason why we are asking this information is because many of you have created more than one scent with us and we want to be absolutely sure we create the fragrance you love, also do not hesitate to call 303-333-3315 for any specifications or if you would like to pick this product up in the shop.